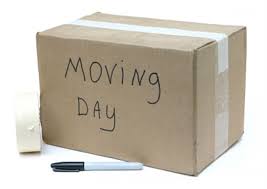 Every move has its own personality. Some happen quickly. Others are years in the making. If you have some time to plan the sale of your home, here is a one-year time line for a smooth move. 

• 

Twelve Months Ahead

 – Start with two key consultations. Ask Carol Ireland your local real estate professional for some advice. See what Carol thinks are the highlights and lowlights of your home. This will give you plenty of time to play up the good and fix the bad. Also, hire a home inspector. This professional will tell you what home systems need attention. For instance, if you need a new roof, you can decide whether to put one on yourself or reduce your asking price to compensate. Knowing such things a year in advance will let you save for repairs if necessary and give you ample time to arrange for the work. 



• Nine Months Ahead 

– Start clearing out your clutter. Going through closets, attics, garages and belongings takes time. Remember, the more you purge, the better your house will look and the less you will have to pack. If you give yourself enough time, you can make sure your unwanted items get to the right places (i.e. friends, relatives, charities, thrift shops) instead of the garbage.

• Six Months Ahead – Turn your attention outside. Remember that curb appeal has a lot to do with what buyers think about your home. Updating landscaping can do a lot to boost first impressions. Starting now will give you time to research, plan and perhaps hire the right professionals. 

• Three Months Ahead – If you plan to paint your interior start now. A fresh coat of paint in warm, neutral tones can do wonders. Also, begin to ask for referrals for movers, mortgage companies, etc. Now is a good time to contact your agent Carol Ireland again and talk about a plan for the final three months.

• One Month Ahead – If you have prepared correctly, this last month should be less stressful. You can tie up loose ends and focus on the sale.