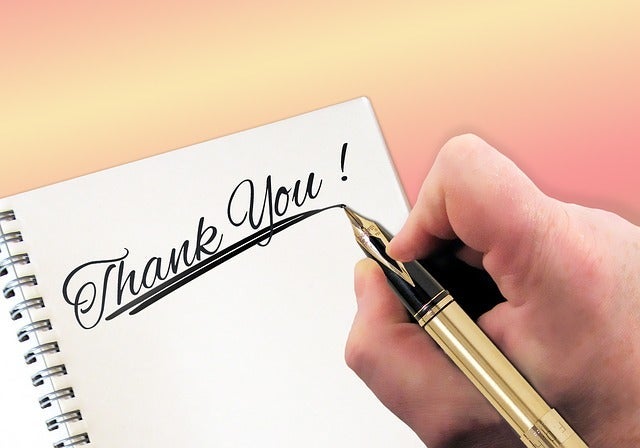 Carol is absolutely a five star agent. The experience my family had with Carol was amazing. I wouldn't normally give all 5 stars in a review. It's very rare to find someone who can hit all categories at a 5 star level, however Carol truly was a knowledgeable professional. Carol was very friendly, and accommodating with communication both via email, text message and In person. To put it bluntly...Carol knows a lot, about a lot and communicated all of that information with a positive friendly attitude. Carol had answers to a lot of our questions and if She didn't, Carol would get back to us quickly with a solution. Even through the home inspection, Carol insisted on being there and was a big help. Carol helped to make a stressful time into a very pleasant and interesting process. I recommend Carol to anyone. Including family and friends. Anyone who is looking to get into the market or do anything with buying or selling real estate. Overall I don't think we could have a had a better experience. 
James O'Connor - Stayner (Buyer)
_________________________________________________________________________________________________________________________
Very professional and knowledgeable of the area. Understood our needs and helped us locate properties that suited our requirements. Also assisted us on post close matters and helped us find a local lawyer that acted on our behalf. Very pleased overall.
Audrey Strathdee - Collingwood (Buyer)
_________________________________________________________________________________________________________________________
Carol was extremely helpful with finding a house for us. We moves from Brampton during the pandemic and was wonderful. I would gladley use Carol again and recommend her anytime.
Christine Butt - Wasaga Beach (Buyer)
_________________________________________________________________________________________________________________________
I helped my son purchase a home in the Angus area.Carol was outstanding and patient with the whole Covid situation and our availability. We did going into bidding wars which I have found out is not for me, because you get your heart set on a place, make a responsible offer after trying to study the market, and it didn't happen. Carol kept our spirits up for sure. She was knowledgeable about the area and was very honest if she thought the house might not work for my son, we trusted her expertise and it worked out fantastic. He's happy which makes me happy.
_________________________________________________________________________________________________________________________
As first time home buyers the knowledge and professionalism Carol showed was amazing. She took us to multiple homes and after we decided which would be the home for us Carol guided us through the ins and outs of inspections, multiple offers, and helping us to make sure all aspects of conditions on both sides were met. Thank you Carol for your kindness and understanding as we purchased our starter home! We look forward to working with you in the future!
Caitlyn Brocker - Wasaga Beach (Buyer)
_________________________________________________________________________________________________________________________
I was very satisfied with the professional manner that Carol handled the listing and sale of my Wasaga beach condo. I would definitely use her services again.
Tony Mattioli - Wasaga Beach (Seller)
_________________________________________________________________________________________________________________________
Carol was very helpful went out of her way to make sure everything was done for us. The day we moved in she was there with us for over an hour to make sure everything went smoothly She was always there to answer all our questions or concerns. We would highly recommend Carol as an agent.

                                                                                                                      Mary O'Connor - Wasaga Beach (Buyer)
---
Took care of all of my needs. Went above and beyond to make sure I was comfortable, and made sure there were no unwanted surprises.
                                                                                                                     Grant Paulin - Wasaga Beach (Buyer)
---
Thanks for your help! Carol always responded in a timely fashion even in one case while she was on vacation. She was knowledgeable when it came time to pricing the property and provided good baseline examples.
                                                                                           Antonella Costanzo - Wasaga Beach (Seller)
---
In all honesty, we can be challenging customers and are at times difficult to please, so it is not the norm for us to write a glowing review or give a 5/5 rating, however Carol Ireland impressed us in all aspects of her job performance and service. She more that deserves the highest praise we can give her. She was always professional, knowledgeable, prompt, patient and helpful. We have used her services now to buy 2 homes and to sell 1 and also to search for cottage properties. We have never felt pressured by her to either sell or buy a property, in fact she has always shown concern that we are completely happy before we've proceeded with any deal. Carol has has gone well above and beyond our expectations in every respect and we have no hesitation in offering her our full endorsement. If you want a real estate agent who will work diligently to meet your needs, choose Carol Ireland!
                                                                         Kealey Holmes - Wasaga Beach/Collingwood (Buyer & Seller)
---
"Carol Ireland from beginning to end when I originally bought my property 12 years ago and sold the same property with her was professional and down to earth individual.

Explained in simple language what was to take place.

I would recommend Carol Ireland for any purchase or sale at any time that anyone would be looking for a home or property.

Thank you Carol for all you did for me and my husband."
---
"Amazing broker, would definitely deal with her or recommend her in the future. Was very attentive to detail, very easy to reach and connect with and was definitely understanding of our needs. Absolutely amazing service for our first re-sale experience."
---
Carol was so helpful and went above and beyond to get me a rental that was suitable for my family and I. Carol has a really great friendly personality and is very approachable. I had needed help on several occasions and I never felt like I was burdening her. I will definitely use Carol for my future real estate needs.
Cheryl Lafontaine - Wasaga Beach (Renter)
---
Carol's service and area knowledge in helping us find a property in Meaford Ontario was outstanding. She takes the time to help and even went above and beyond for us in trying to acquire a land survey for our property through the town records. We are delighted to have had the opportunity to work together with Carol in our property search.

Paul Kaminski - Meaford (Buyer)
---
Carol was fantastic to deal with and professional every step of the way. We purchased a century home in downtown Collingwood and we couldn't be happier! We would refer Carol and her team with confidence as she understands the Georgian Bay market and is full of good advice.
Ellen Bateman - Collingwood (Buyer)
---
Carol was great to deal with. Whenever I had a question, she responded almost immediately. As a repeat buyer, she has been the best realtor I have ever dealt with.
Mary Glencross _ Wasaga Beach (Buyer)
---
Carol really took the time to listen to our wish list and showed only homes within budget that met our expectations. She was also very encouraging, positive and professional. Highly recommended!
Janet C - Midland (Buyer)
---
Carol is the best she went above and beyond for us to help get our house . She was there for us when we could not be .We were very impressed with the work Carol will do for her clients. Any questions we had she answered them took care of any thing that came up
Bonnie Soundy - Wasaga Beach (Buyer)
---
Very friendly and knowledgeable about the neighborhood and the amenities of the town. She has been very helpful when we had any questions about the maintenance and upkeep of the property.
Michelle Moloney - Wasaga Beach (Renter)
---
Carol was amazing she helped me find a home for me and my children very quickly and was and still has been there through any questions I have and may have.
---
We are very happy with the services provided by Carol. This made our relocation to the city of Collingwood very smooth. She was very professional in her work. Thank you.
Vinod Chikoti 
---
Carol has made renting out my house a very easy and painless experience. She is professional, accommodating and understanding. Will definitely use Carol's services again.
---
If you would like to submit a testimonial regarding your experience, please use the form below and it will be included on this page. Thank you!