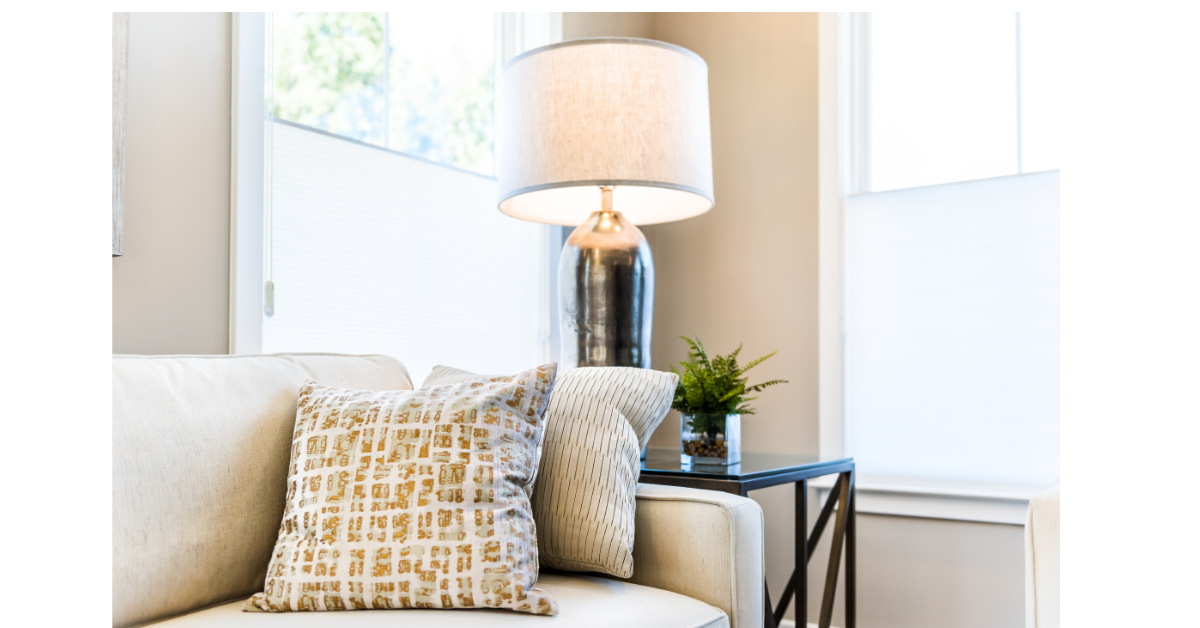 Capture springtime charm without over-cluttering or overspending.
Decorating by season isn't always about holiday décor, like shamrocks or reindeer; it can simply entail changing the color scheme and implementing new textures paired with the time of year. With spring right around the corner, now is the time to make subtle changes to prepare your home for upcoming showings and tours. Just a few budget-friendly springtime swaps to brighten up the space will help potential buyers see your home as the perfect foundation for a fresh start.
Natural Elements
Spring – the season where everything blooms! Bringing new plants and flowers into your home is a simple way to liven up any room (literally) and weave color into spaces with neutral palettes.
A bundle of flowers in a simple vase makes for the easiest eye-catching centerpiece on kitchen tables, coffee tables and end tables alike. Instead of elaborate bouquets, pick up inexpensive bundles of flowers at your local grocery store.
For smaller spaces, try bud vases: little ceramic or glass jars with just a bud or two popping out. "Filler" flowers, perfectly sized for bud vases, can often be found in large bushels for just a few dollars. These bud vases keep a surface from feeling vacant once you have de-personalized your home for an open house.
After keeping the windows and doors shut all winter, dotting houseplants around each room can make the air in your home feel less stuffy. Low-maintenance house plants, like aloe vera or a snake plant, help purify the air quality inside a home while doubling as decoration.
Brightness and Color
It's time to swap out heavy winter blankets with lightweight throws that drape over the couch or live folded at the end of a bed. White, as well as other neutral colors, will help lighten up even the smallest of spaces. Try swapping out rugs in tiny areas for a color change in rooms and hallways alike. With their sandy coloring and natural texture, jute rugs are a great option; these fibrous, woven rugs are popular for kitchen runners, entryways and living rooms.
As color is blooming outside, spring is the time to implement pops of color into your home. While neutral shades create a clean template, a splash of color here and there can keep a room from feeling bleak. Throw pillows, placemats and hand towels can be inexpensive accents to switch out seasonally for a color-palette refresh.
Other winter-to-spring swaps include the outdoor welcome mat, which no longer needs to accommodate messy snow boots. Opt for an elegant, simple or creative mat instead for the warmer months. And lastly, if you sat by a cozy fireplace all winter long, it may be time to scrub off soot to reveal lighter, brighter brick.