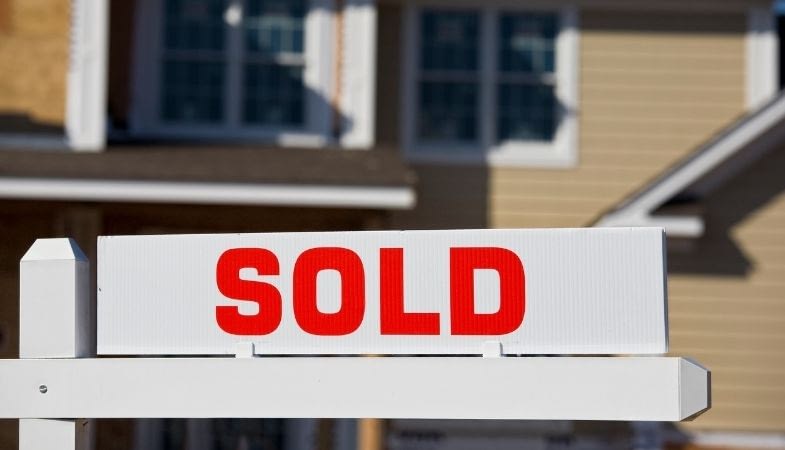 It's expected that the majority of Canadian housing markets will sit in seller's market territory in 2021. This is great news if you already own a home and are considering selling it. On the other hand, those who have their sights set on buying their first home this year will face some challenges. 
How do you buy a home in a seller's market?
 Here's everything you need to know.
Seller's markets expected to dominate Canadian real estate in 2021
In our annual Housing Market Outlook Report
,
 in which RE/MAX analyzes Canadian real estate trends from the past 12 months and forecasts activity for the upcoming year, RE/MAX determined that 32 of the total 39 Canadian housing markets examined are seller's markets. Only five markets were identified as being in balanced territory, and just two markets – West Vancouver, BC and St. John's, Newfoundland  – are buyer's markets.
CANADIAN SELLER'S MARKETS IN ONTARIO include:
Windsor, London, Niagara Region, Kitchener-Waterloo, Oakville, Mississauga, Toronto, York Region, Durham Region, Brampton, Barrie, Collingwood, Muskoka, Sudbury, North Bay, Thunder Bay, Kingston, Ottawa, Cornwall
This means the majority of Canadian homebuyers in 2021 who plan to purchase in any of these cities will likely be up against limited housing supply, lots of competition, and the same question on their lips: how do you buy a home in a seller's market, with the cards stacked against you?
There are some buying strategies to employ, but before we get into the nitty-gritty of that, let's define seller's market conditions.
What is a seller's market, anyway?
In a 
seller's market
, there are more buyers than there are homes for sale. With fewer listings to choose from and more competition, homes typically sell quickly, often seeing multiple offers or even bidding wars, and selling over asking price. In a seller's market, the seller has the upper hand. This is not the time to test your low-ball offer skills.
In a 
buyer's market
, there are more homes for sale than there are buyers. Since there is less competition, buyers can take their time shopping the market and have more negotiating power. The price of homes listed for sale can be stable or falling.In a 
balanced market
, there is an equal number of buyers and sellers, resulting in reasonable offers and average days on market. Less tension between buyers and sellers results in stable home prices.
How do you buy a home in a seller's market?
BE INFORMED. 
Having a handle on market conditions is a key first step in a successful transaction. This is the case regardless of market conditions, but especially if you're trying to buy a home in a seller's market. Remember, real estate is very local, so what is happening in one neighbourhood may not be the case in another. Here's where it helps to tap into a professional, experienced real estate agent.
KNOW YOUR BUDGET.
 How much can you afford to spend on a home? This is different from a mortgage pre-approval. Take into consideration your lifestyle, and what sacrifices you're willing to make. If you're planning to buy more home, you might have to curb your spending elsewhere. If you won't be making any lifestyle changes in interest of home ownership, you may have to lower your home-buying budget or make some other concessions, such as the size of the home or the neighbourhood.
TIP: Get pre-approved for a mortgage. This gives you an idea of how much a lender is willing to finance, and how much you can spend. A pre-approval also locks in the current interest rate for up to 120 days, so you can shop with the peace of mind that you're insulated from rate hikes in the near future. If the rate drops, your lender should honour the new lower mortgage rate when you're ready to make your purchase.
.
BE PREPARED TO ACT FAST.
 If you're hoping to buy a home in a seller's market, you'll need to take quick and decisive action when you find a property that interest you. This is where all your prep work (see above!) will pay off.
MAKE A STRONG OFFER.
 In a seller's market, you may only get one chance – and it's not always about the money. A real estate transaction can be complicated with a lot of moving parts. With all other things being equal between your offer and someone else's, one that's tailored to the seller's needs (such as a short or long closing) can tip the scales in your favour. Aside from conceding to the seller's wishes, an offer in a seller's market should have as few conditions as possible. A conditional offer means that certain terms must be met in order for the offer to be valid. Some common conditions include:
Conditional on financing:

 This is a common condition for first-time homebuyers, which requires the mortgage lender to sign-off before the deal can go through. The buyer has a few days to get this, and the process will include a home appraisal. If the lender does not agree to finance the property, the buyer will notify the seller and the offer becomes null and void.

Conditional on home inspection:

 A home is the biggest purchase most people make in their lifetime, so a satisfactory home inspection is generally recommended. This ensures the house is in good condition before the deal can go through. If it isn't up to par, the buyer to return to the seller and request repairs, a reduction in the price, or can rescind the offer entirely.

Conditional on the sale of a home:

 If a prospective homebuyer already owns a home, he or she may want to ensure that it is sold before agreeing to purchase a new property.
Offer conditions aren't ideal for the seller, as each one has a potential domino effect. But buyer beware! You may be tempted to remove the "conditional on financing" or home inspection condition in an effort to beat the competition. For your own protection, 
we recommend keeping these as part of your offer.
BE PREPARED TO PIVOT.
 You're likely already accustomed to this as a key 2020 survival strategy. And if you're hoping to buy a home in a seller's market, you'll need to keep it up. As we all know, market conditions can change on a dime. Have a back-up plan in place, in case you need to delay the purchase – or need to jump on an opportunity sooner than expected!
WORK WITH A PRO. 
Homebuyers always have the option to handle their transaction on their own, or to work with a professional real estate agent. Working with an experienced agent can ease much of the stress associated with finding and buying a home in seller's market. Some advantages include:
better access to homes in and out of the local market.
knowledge of neighbourhoods and market conditions.
negotiating skills (not usually a factor in a seller's market, but good to have in your back pocket!)
they handle the paperwork – enough said.
guidance and support in the biggest buying decision of your life.
HAVE THICK SKIN.
 Last but not least, don't take rejection personally. Instead, learn from the experience and keep trying. Homebuyers who have been living in persistent seller's markets know the pain of rejected offers and being "beat" by another buyer. Working with the right real estate agent helps buyers see new listings as soon as they hit the market, so you can jump on "the one" when you find it.
Contact me Carol Ireland to help you with your next purchase   Direct: call or text 705 446 4309 or email 
carol@rogers.com
Looking forward to working with you.